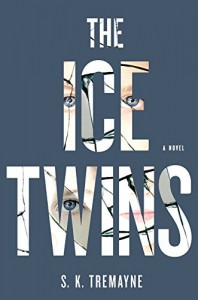 Moving to an inherited island in Scotland, this family wants only the chance to start over after the death of their daughter, one of a set on identical twins.
The setting was alternately beautiful and intimidating. Very descriptive writing and the suspense and tension rarely let up, throughout the entire book. But which twin died? Who is keeping secrets and is the twin that is left telling the truth?
A good, twisty and creepy, a little suspension of belief is needed here as we follow the unbelievable, and attempt to learn the secrets of that fatal day. Loved the black and white pictures before each chapter. Really helped me picture their location.
Good story that kept me reading to find out what would be the final reveal. Did I guess? No I am never food at that even though with all the mysteries I read one would think I would be a pro. Oh well.
ARC from publisher.